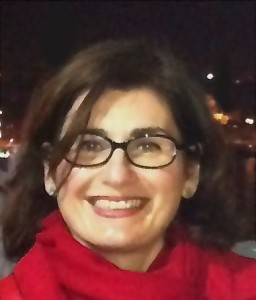 Martha Vassiliadi is currently Assistant Professor of Philology at the Aristotle University Of Thessaloniki, Greece. Prior to this post, she was a Lecturer at the same department and before that a Lecturer of Modern Greek at the University of Geneva, Switzerland. Her research is published in refereed international and national conference proceedings, journals and books in Greek, French and English, while being articulated around three main axes:
1) The poetry by CP Cavafy, namely: a) late antiquity and decadence topoi as poetical pattern in Cavafy's Canon, b) exploring the dynamics of the female element in his poetry, c) reading the late style poems as an indicator on the erotic mystification of the proletariat.
2) The representation of biblical heroines in French and Greek literature. Her research on mainly Salome and other biblical heroines in modern greek literature focuses on textual images of women in the beginning of the 20th century  that circulate myths of violence, power and eroticism.
3) The Epistolary novel, private letters and correspondence: issues of poetry and intimacy in the personal correspondence of writers and poets ( Seferis, Cavafis)